Solutions » Microsoft Dynamics®

Microsoft Dynamics 365
is a cloud-based business applications platform that combines components of customer relationship management (CRM) and enterprise resource planning (ERP), along with productivity applications and artificial intelligence tools.

Dynamics 365 Business Central "is a trusted, comprehensive business management solution that small and midsized companies have come to rely on to meet their customers' expectations," Botha says.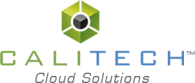 Calitech™ has been serving customers since 2004. Our aim is to simplify the management of enterprise applications while delivering unparalleled performance and service. Our partners and end users alike trust us to power applications of all types and sizes in the cloud. Our personalized cloud environment is finely calibrated any requirements of our customers. Whether you select a virtualized private cloud environment, or a hybrid approach through integrations to existing on premise or public cloud solutions like Microsoft Azure®, Calitech™ will build and deliver your cloud with no costly add-ons or surprises in your monthly bill.

This powerful enterprise resource planning (ERP) solution is easy to learn and use, and ideal for large, multi-site and/or international enterprises. The Calitech™ cloud is configured to meet the specific needs of Dynamics© AX, so that you ensure strong system performance and keep your sensitive data safe and secure.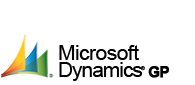 Dynamics© GP is the perfect solution for those growing small businesses that seek greater control over their financials and inventory, and a better tool for making informed decisions. Deploying and maintaining all these moving parts requires specialized skills from a trusted partner. The Calitech™ approach delivers a personalized cloud environment fine-tuned to your requirements, so that your company's financials, intellectual property, payroll and customer data are secure.

Dynamics© NAV
 is a strong solution for supply-chain management, as well as manufacturing and operations. It supports and enables your growth, and therefore partners very well with the 
Calitech™
cloud. 
Calitech™
helps you maintain your mission-critical components so that you're a step ahead of your competitors.

Dynamics© CRM is known for its flexibility to transform into any type of relationship management solution. If you use Dynamics© CRM, Calitech™ will deliver a personalized cloud environment that is customized to your requirements and allows you to have control over your upgrade schedules, while you meet your regulatory requirements.
CONTACT US TO FIND OUT HOW WE CAN CUSTOMIZE NETWORK AND STORAGE PERFORMANCE FOR YOUR INDIVIDUAL NEEDS, AND HOW WE MAKE SURE THAT YOUR DATA IS ALWAYS SAFE. HIGH SECURITY AND SAVING MONEY, WHAT'S NOT TO LIKE?
High-Performance Cloud - Calitech™.net, public cloud provider, market-leading public cloud providers, cloud storage providers, Cloud IaaS provider, Cloud Service Providers, Managed Cloud Public Provider, public cloud platform, public cloud for cloud providers, pay as you go cloud solution.