Solutions » Business Continuity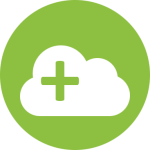 Our services go beyond Disaster Recovery to encompass well-defined planning and preparatory activities that will ensure that your mission-critical business functions will continue to operate in case of man-made or natural disaster. You need to protect your significant investment in information technology and communications, but, more importantly, you need to protect your key data (such as customer or financial data, or intellectual property data).
CalitechTM Business Continuity Services starts with a personalized operational risk assessment. We want to find out how vulnerable you currently are, and what is most important to you. We will then develop a recovery plan for you working hand-in-hand with your security team. This doesn't just mean replicating your data and applications in a remote location. It could also mean reprioritizing. For example, applications that you consider less critical could be tuned down so that your most critical data and applications are quickly recovered and continue to run smoothly. Your Disaster Recovery plan will be robust, and will be unique to your needs.
CONTACT US TO FIND OUT HOW WE CAN CUSTOMIZE NETWORK AND STORAGE PERFORMANCE FOR YOUR INDIVIDUAL NEEDS, AND HOW WE MAKE SURE THAT YOUR DATA IS ALWAYS SAFE. HIGH SECURITY AND SAVING MONEY, WHAT'S NOT TO LIKE?
High-Performance Cloud – Calitech™.net, public cloud provider, market-leading public cloud providers, cloud storage providers, Cloud IaaS provider, Cloud Service Providers, Managed Cloud Public Provider, public cloud platform, public cloud for cloud providers, pay as you go cloud solution.